Dear Friends:
South Carolina needs to do its part to rein in the out-of-control federal government!
The SC House and Senate have acted boldly in passing the Article V Convention of States Resolution. Today, that legislation was officially ratified and sent to the desk of Governor Henry McMaster.
The Final Step
Will Gov. McMaster sign the Resolution sending it to Congress, allowing South Carolina to join 18 other states in pushing back on federal government overreach?
Only he knows. He has five days to sign the bill or veto it.
Tell Gov. McMaster to sign H.3205!
Let the Governor know now is his time to step up and lead by signing this legislation. Our nation's founders gave states the ability to restrain an out-of-control Washington DC when they placed Article V into the U.S. Constitution. It's time (way past time) to use the parachute they gifted us.
Email the Governor telling him you want him to sign H.3205, CoS. (Email Link)
Call the Governor's Office (M-F 8:30 am – 5:00 pm): 803-734-2100
Tell Gov. McMaster to sign H.3205, making South Carolina #19!
It's time for South Carolina to join its conservative neighbors: Alabama, Mississippi, Georgia, Florida, Texas, Louisiana, Tennessee, West Virginia, and Arkansas, who previously passed the Convention of States Resolution.
I'm Available and AT YOUR SERVICE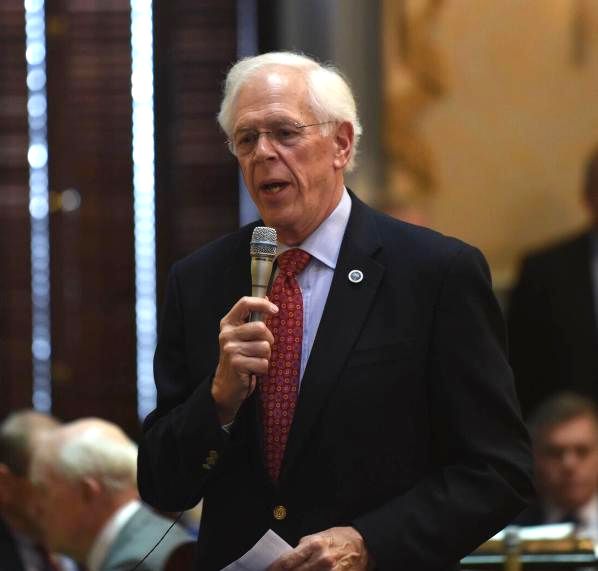 It is my honor to be of service. If you need assistance during these trying times, navigating state government, or have any thoughts or concerns about the legislature, please do not hesitate to contact me. 
In Your Service,
Bill Taylor
Representative
South Carolina General Assembly
Email: Bill@taylorschouse.com
www.TaylorSCHouse.com  
Newsletter not paid using taxpayer funds.   
Legal Notice: This newsletter is not a solicitation for contributions to any SC registered lobbyist.