Dear Friends:
Life, liberty, and the pursuit of happiness – it's the American way.
A job, making a livelihood to be self-supporting, is the right of every American.  For most folks, work not only brings a paycheck but, just as importantly, it brings happiness and fulfillment.
I don't believe Joe Biden shares that view.  In his world – it's 'take the jab or lose your job.'
Fortunately, federal judges have stopped Biden's unconstitutional mandates at every challenge.
South Carolina's PUSHBACK
The time is at hand for the South Carolina legislature to block Washington's further efforts and ensure South Carolinians don't suffer from mandates by losing their jobs.
It has not been an easy legislative path.
Many folks demand we hurry, but legislators must abide by the State Constitution that allows us minimal latitude on what we can consider when not in regular session. We adjourned the regular session last May long before these egregious presidential mandates were made.
Dueling Priorities
This month, we returned to the Statehouse to complete reapportionment – the drawing of new House district boundaries required every decade after this census.
So, did we put politics before people? Fair question. My answer: Absolutely not!
Suppose we failed to complete redistricting this week. That would likely throw redistricting decisions to a panel of Democrat-appointed federal judges in Virginia who would probably discard our months of hard work and draw lines unfairly. That has the potential to turn South Carolina from red to blue for the next decade and change our values.
With that scenario, we risk the Statehouse being more like our dysfunctional Congress in Washington. We're better than that! This afternoon, the House approved the redistricting plan in a bi-partisan vote with only a few objections. The legislation was immediately sent to the Senate.
With that behind us today, we immediately turned our attention to our top priority – people and jobs!
Crafting Legislation
Specifically, our goal is to protect every individual's right to decide whether to take the COVID vaccine. To be clear, I'm not anti-vax – I have experienced COVID, and I have been vaccinated.
Crafting good legislation isn't easy. I've been working with other like-minded Representatives to find solutions. Since the mandates started, I've been outspoken in support of individual rights and choices.
With redistricting behind us, we settled on a path forward, working with House leadership over the weekend to pass legislation to block these unconstitutional vaccine mandates.
A House sub-committee we'll meet tomorrow, Tuesday, to amend and craft legislation that will be all-encompassing. If all goes well, the whole Ways & Means Committee will vote quickly, clearing the way for the full House to vote on that bill Thursday.
With House approval, the legislation will go to the State Senate for their consideration when they return for the new regular session on January 11th.
Fastest Track Forward
Some want all this done immediately. I get it.
I also know that legislation must be carefully crafted to stand legal challenges. This is a complex topic with many potential legal ramifications.
The legislative path we are taking is the fast track to save jobs and support individual liberties guaranteed by the constitution.
PHOTO OF THE WEEK
'Tis the season for Christmas Parades. This past weekend we joyfully participated in parades in New Ellenton and Windsor. Next weekend we have two more Christmas parades, including Sunday afternoon's extravaganza in downtown Aiken. Y'all come!
I'm Available and AT YOUR SERVICE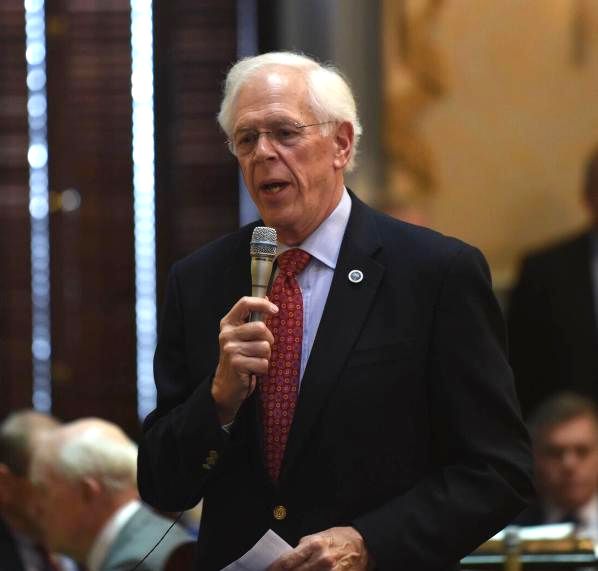 It is my honor to be of service. If you need assistance during these trying times, navigating state government, or have any thoughts or concerns about the legislature, please do not hesitate to contact me. 
In Your Service,
Bill Taylor
Representative
South Carolina General Assembly
Email: Bill@taylorschouse.com
www.TaylorSCHouse.com  
Newsletter not paid using taxpayer funds.   
Legal Notice: This newsletter is not a solicitation for contributions to any SC registered lobbyist.