Dear Friends:
Washinton, DC, is a MESS, as evidenced by the CIRCUS in the House of Representatives as they ousted Speaker McCarthy. The spectacle was a gift to Democrats who relished in the disfunction of nationally elected Republicans.
Their Focus isn't You
Congress has become nothing more than carnival barkers on the circus midway. Rather than representing Americans who elected them, they spend their time squabbling, filling their war chest by hustling campaign dollars, and feeding their egos infighting for recognition on Fox News or MSNBC.
As my friend, Senator Tim Scott has stated many times, "The road to Socialism runs right through the middle of a divided Republican Party"
Only an Advisory Council
Our do-nothing Congress is nothing more than an "Advisory Council" having long ago yielded its authority to the Executive Branch, which legislates through Executive Orders and issues laws through the administrative state (The Swamp). Only the Judicial Branch stands in the breach of total executive power (dictatorship).
There's a Solution
Short of a public uprising or rebellion, only state legislators have the legal authority to put Washington, DC, in its rightful place. Utilizing our Founder's gift in Article V of the Constitution, states have the power to convene in a Convention of States to right Washington's overreach and put limitations on the federal government to bring it back inside the boundaries placed on it by the Constitution.
SC is the 19th state to pass the CoS Resolution; we need 34.
Let's make our Founders proud and take back our government. America's better days are ahead if we act.
PICTURE OF THE WEEK
Want to Know More?
Do you want to learn more about my positions, bill sponsorships, voting record, and past writings? Here are some handy links:
I'm Available & AT YOUR SERVICE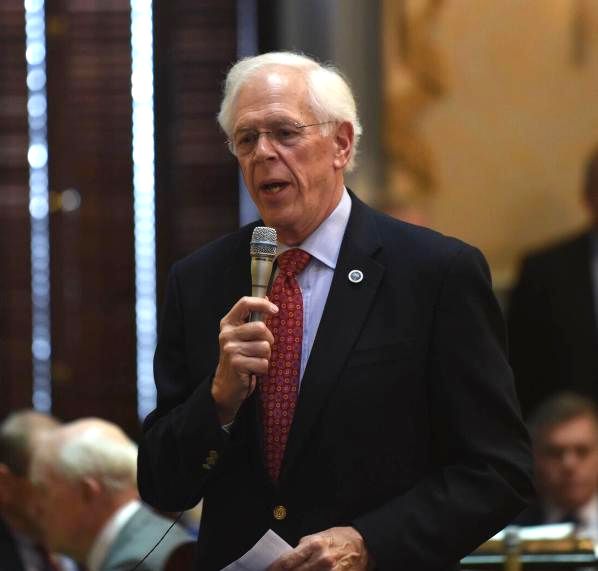 It is my honor to be of service. Please do not hesitate to contact me if you need assistance navigating state government or have any thoughts or concerns about the legislature.
In Your Service,
Email: Bill@taylorschouse.com
www.TaylorSCHouse.com  
Newsletter not paid using taxpayer funds.   
Legal Notice: This newsletter is not a solicitation for contributions to any SC registered lobbyist.