Dear Friends:
South Carolina Gov. McMaster late today lifted the mandatory 'Work-or-Home' order effective Monday, May 4. Restrictions on restaurants were changed so the will also be able to provide outdoor customer service dining in addition to existing take out, curbside, and delivery services. That, too, begins Monday. McMaster promised the lifting of other restrictions will soon be coming.
I applaud Gov. McMaster's decision to lift constraints that further opens the door to bringing some normalcy to the lives of South Carolinians.
Should People Feel Safe?
Don't expect everyone to rush out to restaurants – that's not realistic. Most folks will ease back into life as they knew it.
That leads to a lot of questions which I took today to a Pandemic expert. Dr. Allen Kirchner is a retired physician and former U.S. government expert on pandemic planning. He worked for the U.S Department of Homeland Security where his team wrote the federal government's Pandemic Response Plan.
Today, I sat him down for the 6 minute video which provides practical answers. First and foremost, should people feel safe mingling with others and how should that be done?
Today's announcement by the Governor follows the recent lifting of restrictions allowing some retail businesses to reopen, but under reduced capacities. Public boat docks and beaches also were allowed to reopen April 21, and state parks reopened today on a limited basis.
During his briefing, McMaster said, "South Carolinians, now more than ever, should be vigilant in protecting themselves, their loved ones, and their communities by practicing social distancing and continuing to follow the advice and recommendations from our public health experts."
This is a time in which citizens are asked to behave responsibly with continued social distancing and practicing good hygiene. We can do this!
I'm Available and AT YOUR SERVICE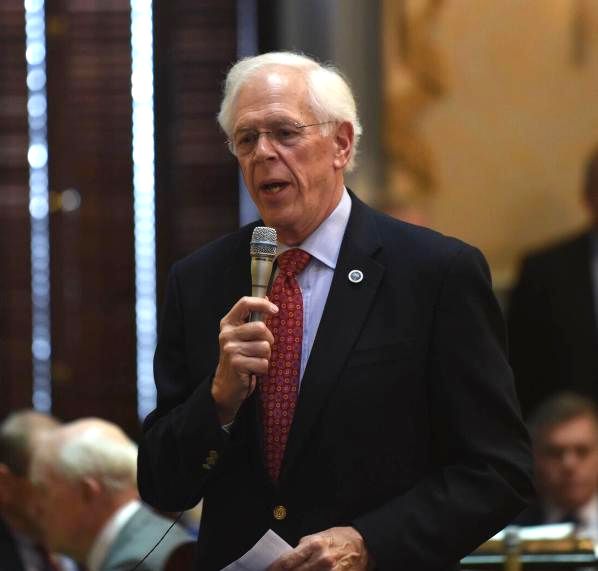 It is my honor to be of service to you. If you need assistance during these trying times, navigating though the flow of information on COVID-19 or navigating state government, or have any thoughts or concerns about what we are doing, please do not hesitate to contact me.
In your Service,
Bill Taylor
803-270-2012
Representative
South Carolina General Assembly
Bill@taylorschouse.com
www.TaylorSCHouse.com
Newsletter not paid for by taxpayer funds.
Legal Notice: This newsletter is not a solicitation for contributions to any SC registered lobbyist.